If you need a reliable and local metal supplier for all your metal supplies, look no further than Allweld Metal Fabrication Inc. in Napa, CA. Since 2012, Allweld Metal Fabrication Inc. has been providing premier metal fabrication services for the greater Napa area.
Call For a Free Estimate!
Browse Our Metal Supply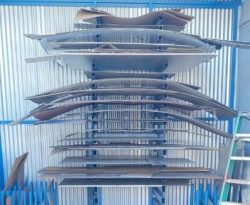 In addition to our professional and experienced metal fabrication services, our team at Allweld Metal Fabrication Inc. now sells steel, stainless steel, and aluminum. We offer a variety of forms including tube, flat bar, plate, hollow structural steel (HSS), round and square stock, c-channel, and angle. If you need fabrication services, or if you are looking for metal supplies for your business, then contact Allweld Metal Fabrication Inc., today your carbon steel, stainless steel, or aluminum metal supplies.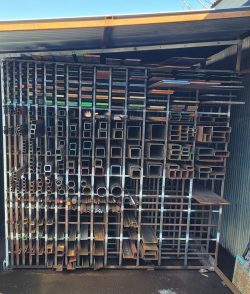 Steel
Industrial metal supplies come in many types, but few are as popular or strong and offer the versatility of steel. Carbon steel is not only a cost-effective option but it is also used across every industry, from automative and aerospace to construction and more.
Stainless Steel
A step up in aesthetics and corrosion resistance, stainless steel is widely used in many applications and for the production of many items. Additionally, with improved heat resistance and durability, the extra expense of stainless steel is often worth the cost.
Aluminum
There are few metals that offer the pliability, fabrication options, and combined strength of aluminum. From pipes and parts to containers and components, aluminum is one of the most common industrial metal supplies for companies in many industries.

Allweld Metal Fabrication Inc. Industrial Metal Supplies
If you live in or around the Napa, CA area and need industrial metal supplies or a reliable and experienced metal supplier, we can help. Welcome to Allweld Metal Fabrication Inc. We are proud to be locally owned and operated metal fabrication business and metal supplier for all your aluminum, steel, or stainless steel industrial metal supplies.
Contact us and our experienced and friendly team today to learn more about our services or to place an order today. Thank you for visiting Allweld Metal Fabrication Inc., and we look forward to helping you with all your fabrication and metal supply needs. Whether you're creating a winery catwalk, gate, or door, we can help you!